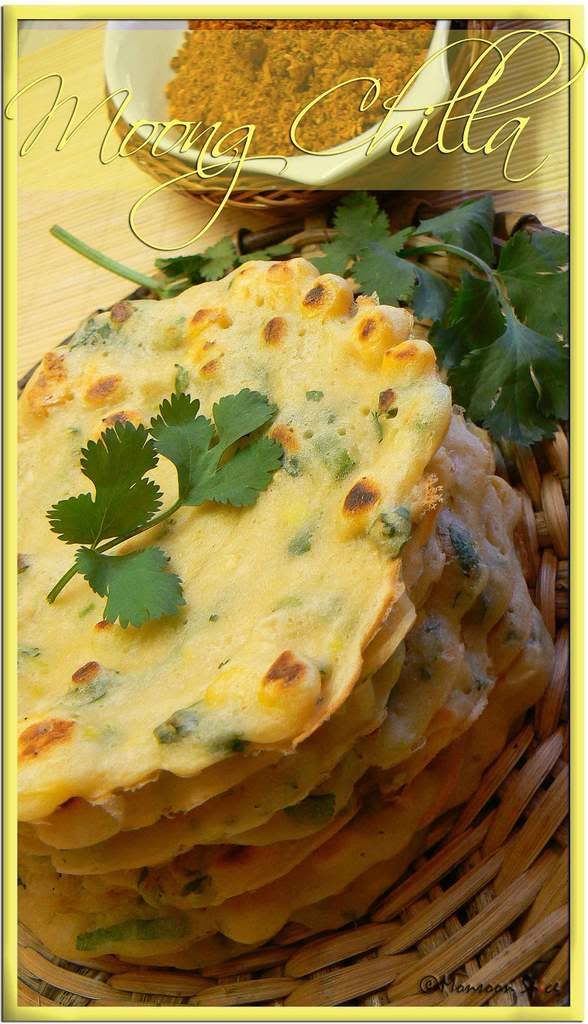 It was time… It was time for me to say good bye…. It was my last day in my hostel… It was the time for the final cleanup of my room and I knew I will be fined by warden if I don't do it right. Actually, I had more important things in my mind… Everything seemed secondary… The thought of never being able to participate in any of birthday bashes and midnight parties, never having to pay fines for attendance shortage, never having to say 'sorry' to the professors for bunking their classes and labs, never feeling upset for not getting good grades, never having to wait for monthly money transfers, never having to do our laundry, never having to drink water-y coffee, never having to eat bullet-proof chapattis kept lurking in between… Life would go on even if
Dhaba
and
Tapri
(corner coffee shop) lost one of its loyal customers, I thought as I picked my things to pack. Then my eyes fell on my old coffee mug without a handle!!!
There was it, sitting in one corner… My old coffee cup without a handle! It all began on the day three of us joined the hostel on same day were given same room… The thought of sharing my room with other two never appealed to me and with total strangers didn't help either. I thought they were nut cases as one would go to bed at 9 in the night and another at 3 in the morning making my 12 to 7 time almost difficult to sleep peacefully. When one finished singing in her dream other would start talking making it one hell of
Jugalbandi
that I never liked to listen to. I never liked the idea of sharing my things in the beginning but slowly started getting used to it. With time, gradually I began to look beyond my roommates minor flaws and started enjoying their company. Never realised how the time flew and we were no more freshers. I remember one of my roommates returning my coffee mug sans its handle the day she came to say goodbye. Never realised how it went to her and her dupatta was with me.
As I continued to rummage my belongings, I realised the huge amount of unwanted stuffs I had been hoarding during the period of my hostel life. There were definitely many that I wanted to keep with me for the memories attached to them. And the one I was sure to take it with me was that old coffee mug without its handle. The one which was used to drink gallons of coffee over gossips and during exams night out, the same mug used to cook Maggi in hot water, the one which would tag along with me whenever I would raid into my friends room to get my share of home goodies they bought from home!!! That broken coffee mug is a link to my hostel day memories…
It was with my roommates and hostel mates I shared some of wonderful and memorable part of my life. It was because of their cheerful nature which transferred every gloomy, dark hostel days into joyous rainbow. It was because of my friends I was given a chance to taste and appreciate multi-cuisines of diverse Indian states. There was never a dull moment in my hostel life. Every week we would raid into our friend's rooms as soon as they are back from their visit to home. If it was
Khakra
and
Patra
one week, then it would be delicious
Gongura pickle
other week. If it was
Chakkuli
and
Sev
one week, then it would be
Rosgulla
and
Cham Cham
next week. The fun part would be when we would visit our close relatives residing in a same place. Our aunts and uncles would make sure that we were fed well during our visits to their home and also sent back lots of goodies to share with our roommates and friends.
One dish I remember sharing with my friends was
Chilla/Cheela
, a flavoured pancake made using Besan/Gram Flour or lentils like Moong/Mung Dal (Split Green Lentils). Its taste still lingers in my memory and I had sudden cravings for it other day. I came across Ashwini's recipe of
Moong Dal Chilla
and I could no longer wait to give it a shot. Thank you Ashwini, this recipe will be regular in our menu from now onwards. With few modifications in the ingredients used (how typical of me ;) here is my version of
Moong Dal Chilla/Cheela
. Without much delay I am sending this gujarati version of Dosa to my dear friend Srivalli's
Dosa Mela
before she books next flight to UK to kick me for not yet sending her my entry ;) Valli, hope you give it a try and your kids and everyone enjoys it as much as we did. And as for that old coffee mug, it came with me when I left my hostel... Somethings are priceless because of the memories they bring back...

Print This Recipe
---
Moong Dal Chilla

(Flavoured Split Moong Pancakes)




Prep Time: 10 mins (Excluding soaking time)




Cooking Time: 3-4 mins per Chilla




Makes: 8 small Chillas
---
Ingredients:

1 cup Moong Dal (Split Green Gram)

½ cup Sweet Corn, cooked in hot water for 3 mins or canned

2-3 Green Chillies, finely chopped (Adjust acc to taste)

2-3 Spring Onions, finely chopped

2 cloves of Garlic, finely chopped

¼ inch Ginger, finely chopped

¼ tsp Hing/Asafoetida

2 tbsp Coriander Leaves, finely chopped

Oil for frying

Salt to taste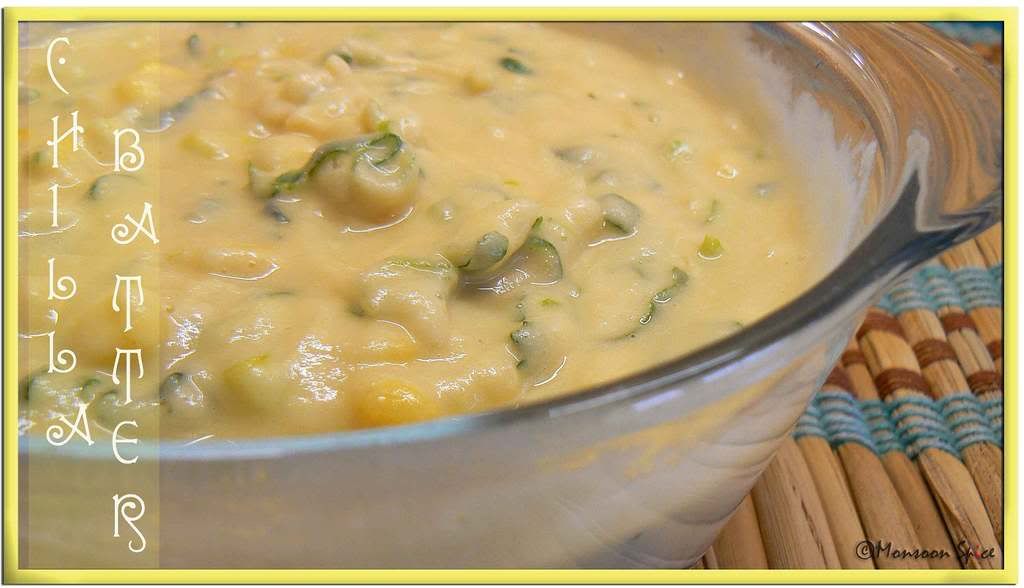 Wash the moong dal thoroughly and soak them over night or for at least 3-4 hours in about 3 cups of water.
Drain the water and reserve it. To this add ginger, garlic, green chillies, hing and salt to taste and grind using reserved water to smooth paste. The batter should be that of pancake consistency.
Pour this batter into a bowl and mix finely chopped spring onion, sweet corn and coriander leaves and mix well.

Heat dosa pan/griddle and pour ladleful of batter in the centre. With the help of back of a ladle spread the batter in circle to make thick pancakes (about 4-5 inch in diameter). Make sure that chilla is not too thick or thin.
Drizzle little oil along the edge of the pancake. Cover and cook on medium heat for about 2 minutes.
Flip it and cook it on the other side till it gets brown patches on surface on a medium heat. Once it's nicely browned on both the sides serve it hot with any Chutneys of your choice and enjoy.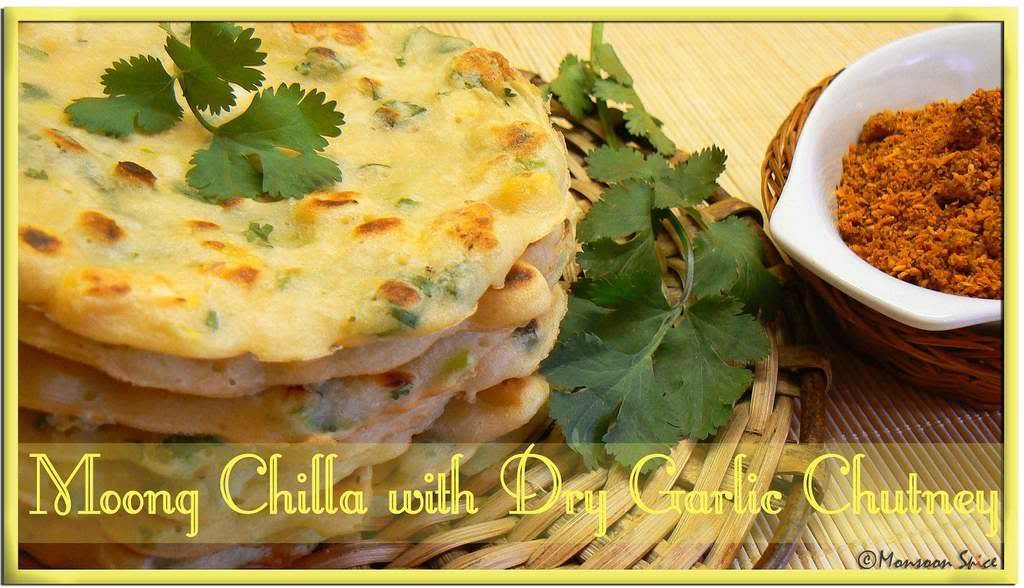 Moong Dal Chilla with Dry Garlic-Coconut Chutney
---
Note:
Use green peas as
Ashwini
had used in her recipe in place of sweet corn.
Mix in different vegetables like carrot, cabbage, tomatoes, spinach or other greens of your choice to make it more nutritious.
Other Dosa Recipes posted in Monsoon Spice are