It's been more than year and a half since I wrote my first post in this blog and it's been one roller coaster ride. I had my ups and downs. Made many good friends with whom I share wonderful friendship not just online but offline too. My heartfelt thanks to each and every readers of Monsoon Spice who made this blogging experience worth to be cherished. But now the time has come to say Good Bye to all. This is my last post on Monsoon Spice. For some personal reasons I wont be blogging anymore. I had been thinking about it for a long time and I finally decided to make it official today. Thank you each and everyone for all the love, friendship, and support you have given me so far. I'll always cherish your friendship.

Before I bid my farewell, I would like to share few recipes from my archives with you all. I am sending these two favourites recipes of mine for two events.
Veg Balls in Garlic Sauce
is one of our favourite Indo-Chinese food and it goes to Mathy who is guest hosting this month's
JFI-Garlic
.

Another simple yet delicious recipe of Baked Bitter Gourd Chips goes to my dear friend Pooja's VOW-Bitter Gourd Event.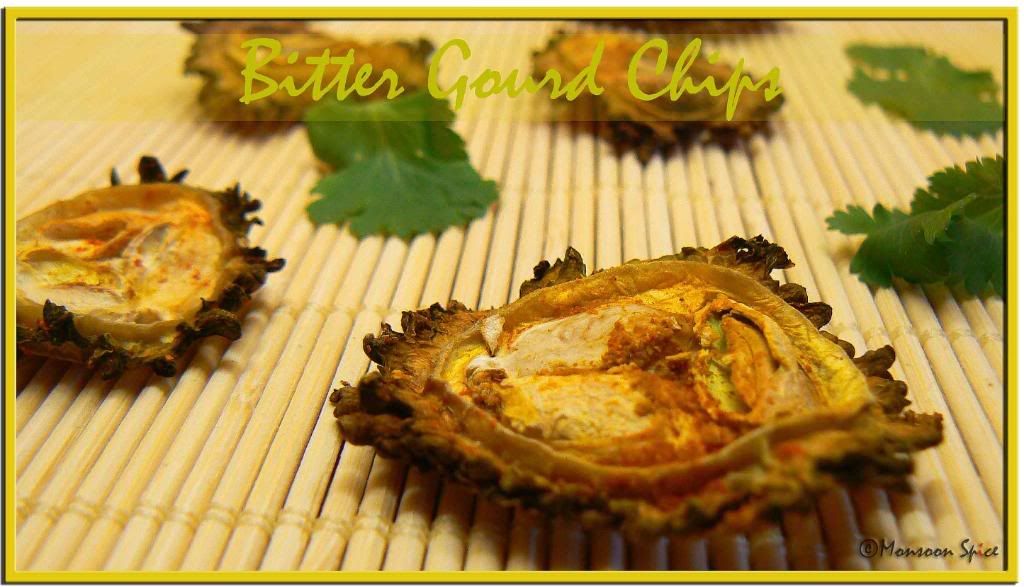 Well, this is it!!! It feels strange but I have no other option. I don't know if I'll ever resume blogging. Once again my heartfelt thanks to each and everyone... Good bye Friends....

Cheers
Sia













Ooops... I almost forgot to wish you... Happy April Fools Day :) Wish I could really see some of your faces right now ;)