Yes, another last minute entry for
Click-Metal
hosted by Jai & Bee of Jugalbandi. This is an antique brass
Havan/Yajna Spoon
and my priced possession.
---
According to
Wiki
,
"A Havan is a sacred purifying ritual (yajna) in Hinduism that involves a fire ceremony. It is a ritual of sacrifice made to the fire god Agni. After lighting a Havan Kund (sacrificial fire), objects such as fruits, honey, or wooden goods are put into the sacred fire. If there are any spirits that are evil around you or even inside you they get burned off in the sacred fire. It is believed that this sacrifice will bring health, happiness, luck and prosperity."
---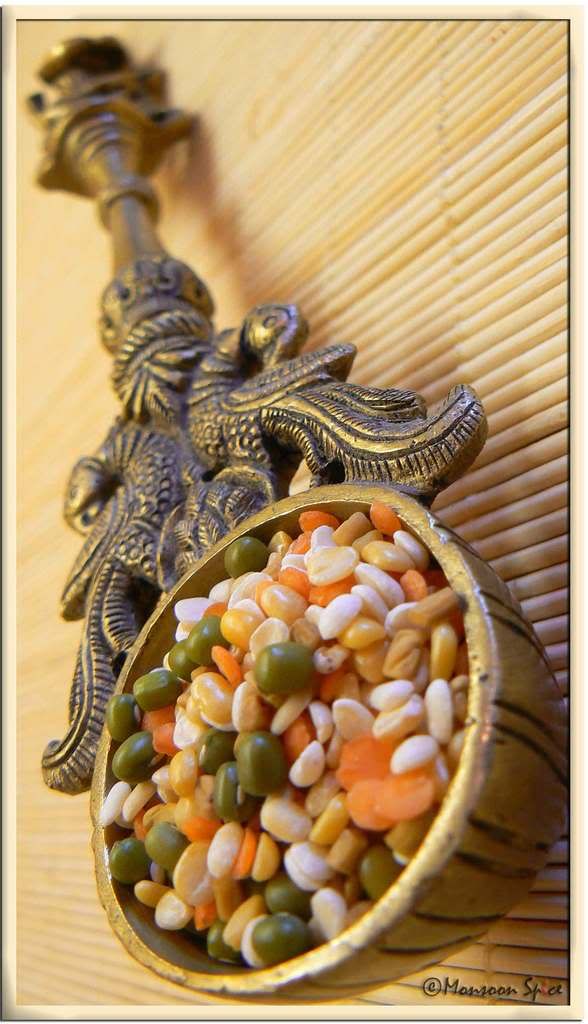 Havan/Yajna Spoon
This elegant spoon has exquisitely carved Lord Krishna's idol on top and two peacocks attached on bottom. As lentils are main part of any Indian food diet I have filled the spoon with mixed lentils. Now without much delay this photo goes to J & B.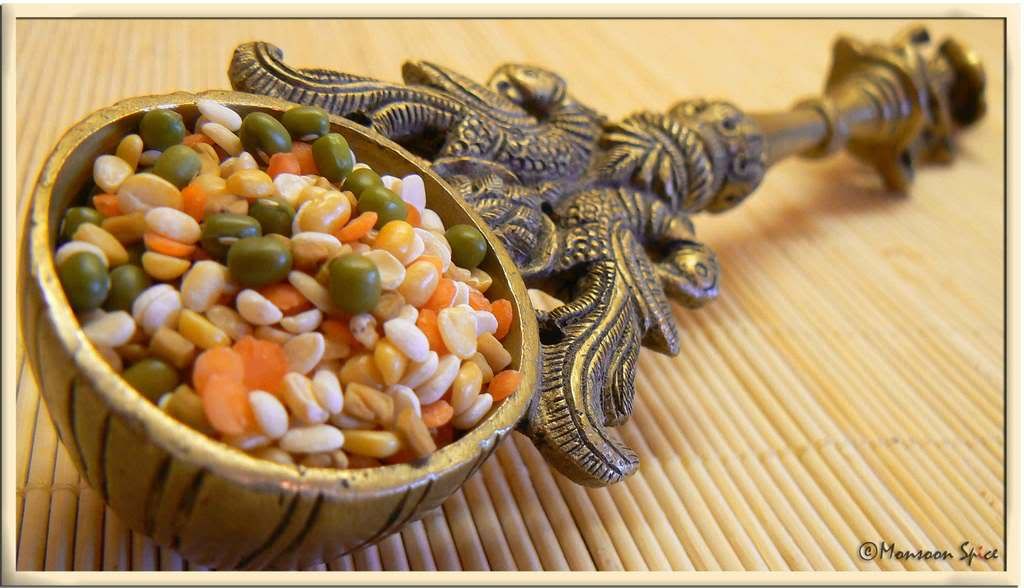 Havan/Yajna Spoon for Click-Metal
Click Here to view Enlarged Image

---
My Last Click Entries are,