Is your fridge and freezer spilling with summer berries that you picked from farm or bought it from farmer's market?
Are you someone like me who bought some exotic summer fruits and vegetables and have no idea as how to cook it?
Are you tired of making same fruit or vegetable juice, smoothies or milk shake and what to try something new?
Do you want to use those juicy, colourful summer fruits and vegetables in your breakfast or brunch?
If your answer is yes to any one of the above question, then look no more! Your quest for finding out perfect recipe to cook fresh summer produce stops here :) Presenting you,
WBB-Summer Feast: Round-up
.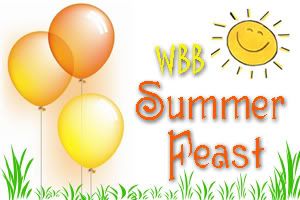 Thanks dear
Nandita
, for giving me this wonderful opportunity to host Weekend Breakfast Blogging. My sincere thanks to all you wonderful bloggers, who joined me to celebrate the spirit of summer with seasonal fruits and vegetables and making this one successful Summer Feast. I have here total 87 recipes from around 70 bloggers sharing their favourite summer recipes. So get ready to bookmark your favourite summer recipes as there are some fabulous ideas for you to use all those summer fruits and vegetables.
I have divided the entries under different categories to make it easier for you to choose what you want to cook. I have doubled checked all the entries I received through e-mails and included them in the round-up. Please drop me a line in comment section or e-mail me if there are any errors or omissions and I will make the required changes as soon as possible.
WBB-Summer Feast
logo/link posted in the side bar of
Monsoon Spice
will take you to the round-up page for future reference. Without much delay let us check what's cooking in the summer kitchens from around the world!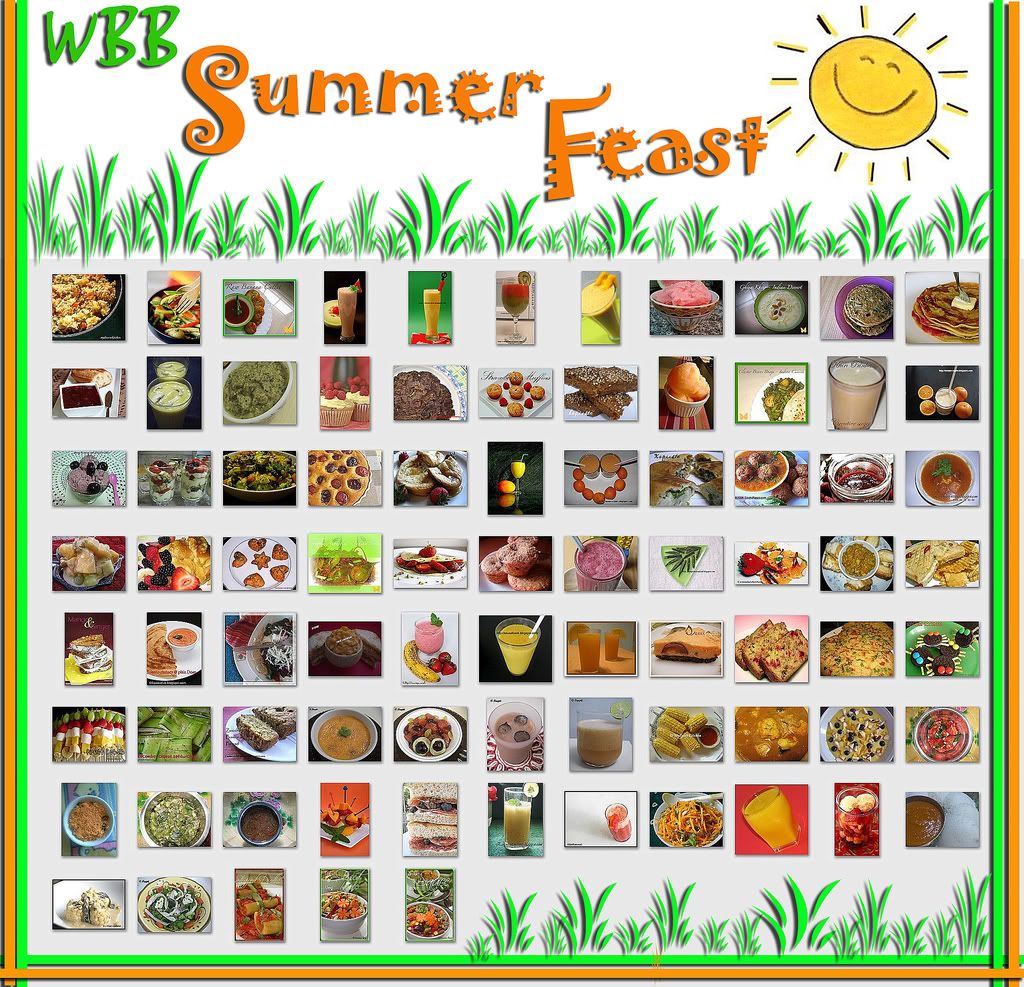 Click here
or on the collage to take you to the
WBB-Summer Feast
photo gallery
Preserve It




(Jams, Compote)
From your Fridge & Freezer




(Ice Cream, Parfait, Sorbet, Custard, Semifredo)
Fresh from the Oven




(Cake, Bread, Muffin, Pie)
Refreshing Drinks




(Cooler, Milkshake, Smoothie, Juice, Lassi, Kheer)
Traditional Breakfasts




(Upma, Pancake, Crepe, Toast, Sandwich, Roti, Panini)
Dip It Into




(Chutney, Dip, Sauce, Raita)
Summer Meals




(Soup, Salad, Side Dish)