Weird, quirky, out of the world, unusual name hah? I don't blame you… The name Bhindi Fry in Yogurt is the name we kept for our Accidental Diva. After working my ass off in office trying to figure out where I went wrong with some thousand lines code, no wonder my brain was on curfew. There was a bag of lovely tender okra which was sitting in one corner of refrigerator for more than a week and before it starts rotting I wanted to cook something out of it. I hate to waste things especially food. All I could think of cooking was simple Stuffed Bhindi. With my brain cells going haywire, I absentmindedly chopped half of Bhindi's before it dawned upon me I am supposed to slit them for Stuffed Bhindi. And before I could do anything my better half was ready with the ground masala for stuffing the okra. The only solution which came to my rescue was my Hubby Dear who is an expert in fixing things ;) The end result was Bhindi Fry. Just when I thought all's well which ends well, I ended up adding yogurt to Bhindi Fry where I actually wanted to add yogurt to grated Cucumber for making Raita. To our utter surprise our Accidental Diva-Bhindi Fry in Yogurt turned out absolutely fantabulous. Crispy bhindi and crunchy onion cooked with spicy masala and sweet yogurt turned out really delicious. The name may sound little quirky but taste was unbelievable. May be next time I when my brain is half dead I hope I get as lucky as this time;)
I am sending this to my gorgeous friend Trupti's
Spring Fling
which is all about cooking with family or friends. Here is our Accidental Diva for you sweetie;)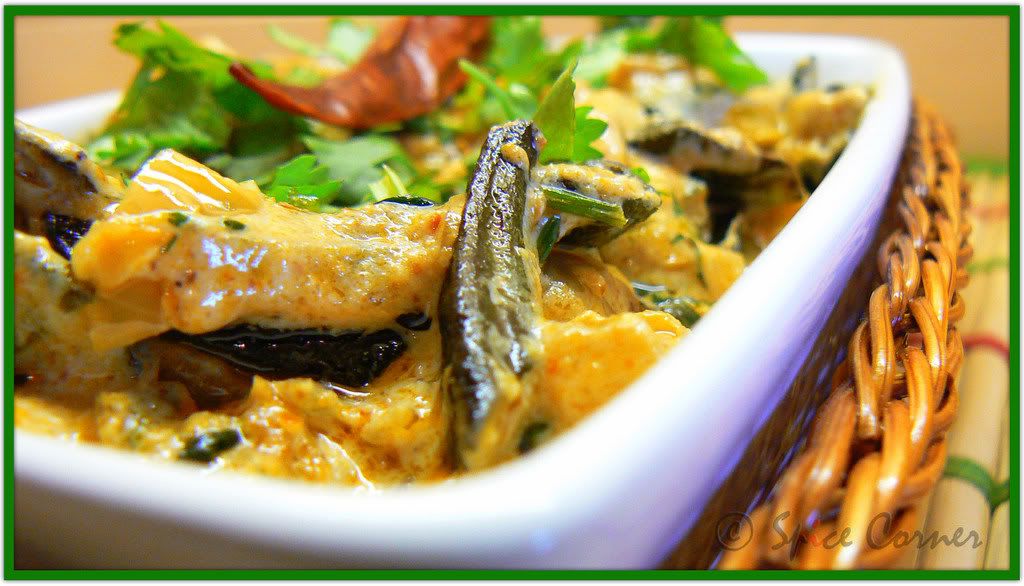 ---
Bhindi Fry in Yogurt
Prep Time: 10 mins
Cooking Time: 15-20 mins
Serves: 2-3
---
Ingredients:
15-20 Okra/Ladies finger/Bhindi, chopped into 1cm pieces
1 large Onion, chopped finely
1 tbsp Sambar Masala
3 tbsp Grated Coconut
½ tbsp Tamarind Paste/Dry Mango Powder
½ tsp Turmeric Powder
3-4 tbsp thick Yogurt
1 tbsp Coriander Leaves, chopped
1 tsp Jeera/Cumin Seeds
2 tbsp Oil
A Pinch of Hing/Asafetida
Few Curry Leaves
Salt to taste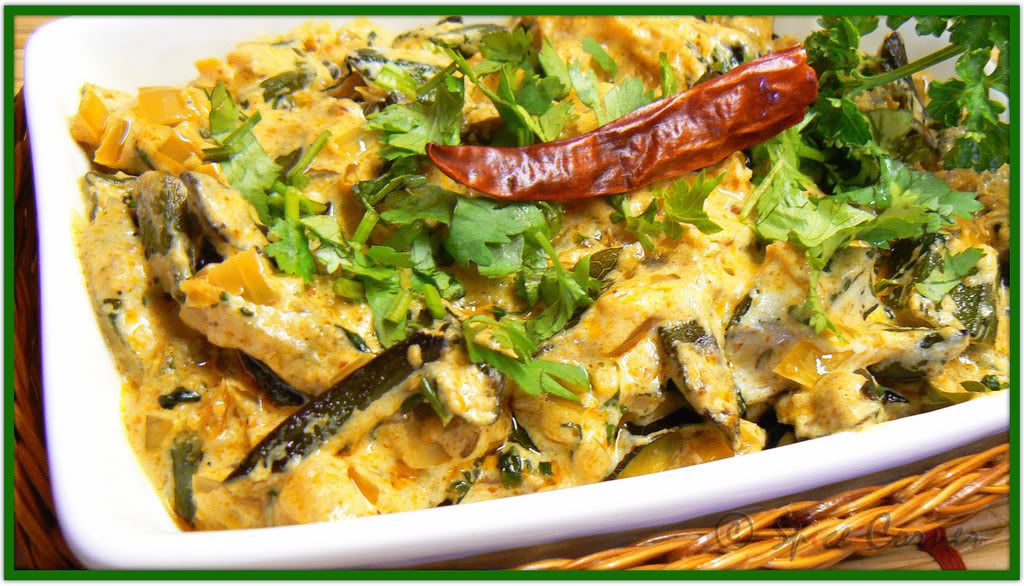 Method:
Grind grated coconut, sambar powder, tamarind paste, turmeric powder and salt (according to taste) into a smooth paste adding little water.
Mix this ground mixture with finely chopped onion and keep aside.
Heat oil in a pan and add jeera, curry leaves and hing.
Sauté it till jeera starts to pop and splutter.
Now add cut okra and sauté it continuously at medium-high flame for about 8-10 minutes till okra turns crisp and brown.
To this add mixed ground masala and quater cup of water and mix well.
Cook this covered in a low-medium flame for about 5 minutes, checking in between so that the masala don't stick to the pan.
Open the lid and add little more water if required and cook for further 1-2 minutes at low flame so that the okra retains its crispiness.
Switch off the gas and add yogurt and mix well.
Serve it hot garnished with chopped coriander leaves with chapatti or rice and dal.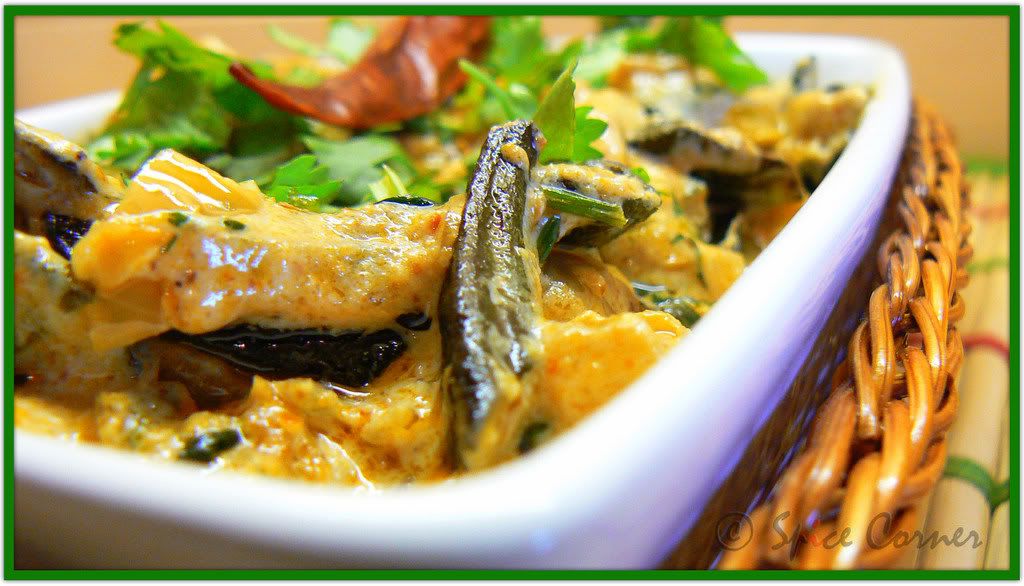 ---
Did You Know?
O
kra is native to tropical areas of Africa, and was cultivated in Egypt in the 12th century.
O
kra is a species of the Hibiscus genus (Hibiscus esculentus) and a member of the mallow family (Malvaceae).
L
ady's Fingers is another name for okra. This name only dates back to the early 20th century, and originally applied to a small variety of okra.
O
kra, when it's cut, releases a sticky substance that has thickening properties. This substance is useful in soups and stews.
(Source: www.foodreference.com)
---