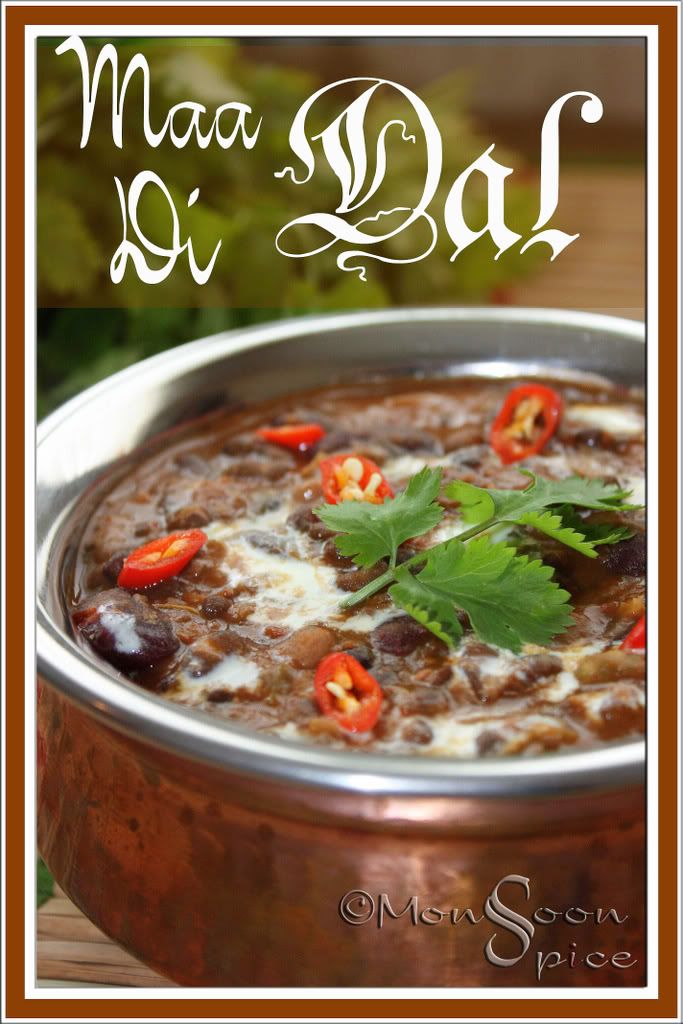 Last weekend I grudgingly removed my long jackets along with matching gloves and scarves. The sun still shining on clear blue sky made me almost believe that it's still summer. But ten steps away from home and I started shivering like a dry leaves about to fall from the maple tree around the corner. Winter is almost here…
Gone are the days of my sexy sandals and sleeveless summer dresses and I look like a stuffed teddy bear sporting long jackets, long boots and woollen scarf. There is still little greenery and colours around me which seems to be quickly fading away leaving naked tree branches against grey sky. Our BBQ kit is snugly sitting in our garden shed along with lawn mower. I am getting up to dark skies every morning and bowl of my favourite cereal with cold milk is not much appealing these days. Driving to office with headlights on is not helping either. Thankfully we are still away from the days of scrapping the thick coat of ice from car windows. But nevertheless winter is almost here…
Two things always cheer me during winters- shopping and food, in no particular order. In spite of gloomy global market slowdown, my winter shopping is going at full fledge. This winter I am adding more colours to my wardrobe and I am happily trotting around wearing my new crimson red long jacket. Yup, colour of love and passion is what I am wearing among all that black and greys. I can't help but feel like a queen when I tread upon the carpets of gold and crimson, brown and bronze coloured leaves… Silly? Well, I am happy to be silly then…
And coming to food, do I need to say anything about the way it cheers me? Lot of hot and comfort foods are churned every day in my tiny kitchen. I don't need any central heating when I stand near a gas stove, stirring a pot of hot soup or curries and let the steam and aromas coming from them tickle my nose. Everyday meal turns out be special, not because they contain rich and special ingredients, but because of the experience of sharing it with someone you love. Yes, winter is almost here and now I am loving every moment of it…
To celebrate the true spirit of winter, I cooked a special dish called

Maa Ki Dal

from Raghavan's 660 Curries. Maa Ki Dal is probably the mother of all Dals. And this is nothing like a simple dal I make so often to go with rice and pickle, my comfort food. This Punjabi dish is very rich and bit fattening with all that cream and ghee that goes into making this simply superb creamy dream. This lentil recipe uses very few spices and they don't over power the nutty taste of whole urad dal, channa dal or rajma. Don't be afraid to use all that cream and ghee as it is 'once in a while indulgence' kind of food. Served with freshly made batch of hot Phulkas, it was simply divine. And how can resist from sending this mother of all dals to witty Sra of When My Soup Came Alive as she is guest hosting this month's

My Legume Love Affair

, a lovely event started by lovely lady Susan. Sorry girl for bombarding your mailbox with my entries but this recipe has to waltz around for MLLA :) This is also my entry for dear Sunshinemom's

FIC-Brown

.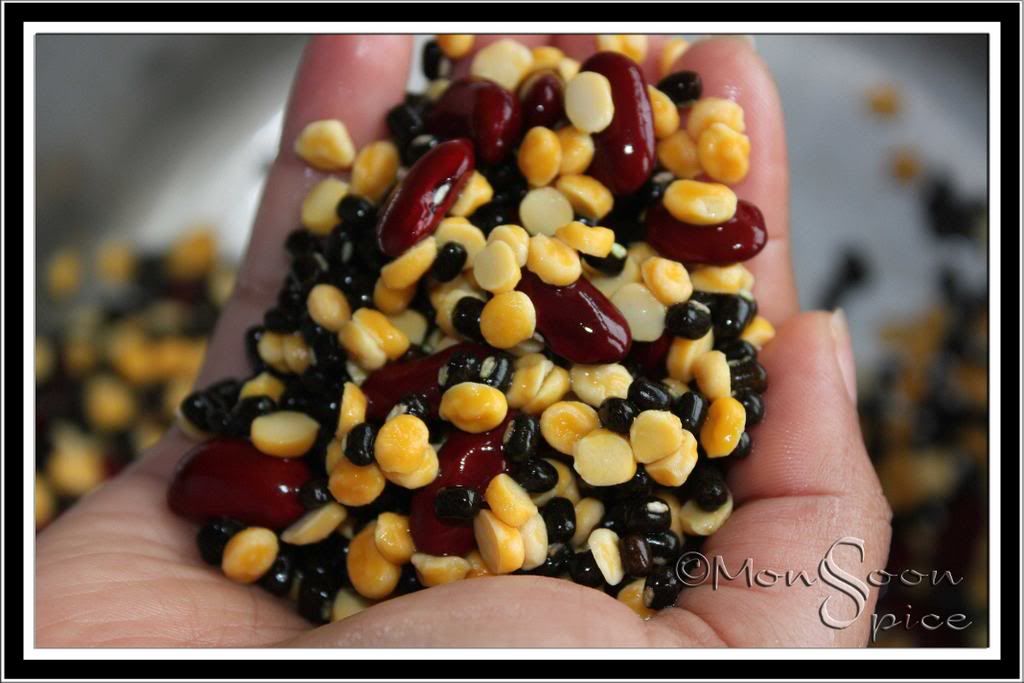 Whole Urad Dal, Channa Dal and Rajma

Print This Recipe
---
Maa Di Dal

(Slow cooked Lentils in Creamy Gravy)
Prep Time: 10 mins
Cooking Time: 40-80 mins
Serves: 6-8
Recipe Source: 660 Curries
---
Ingredients:


1 cup Whole Urad Dal/Black Lentils
½ cup Channa Dal/Split Chickpeas
½ cup Rajma/Red Kidney Beans, cooked and roughly mashed or 1 cup Cooked/Canned Rajma
2 Bay Leaves
2 pieces of 2 inch Cinnamon Sticks
4 Green Cardamoms or 2 Black Cardamoms
½ - 1 tsp Kashmiri/Deggi Chilli Powder or Paprika
½ tsp Turmeric Powder (Optional)
1 large Onion, finely chopped
4 large Tomatoes, very finely chopped or pureed
1 tbsp Tomato Paste (Optional)
¼ - ½ cup Fresh Cream (I used ¼ cup single cream)
1 tsp Jeera/Cumin Seeds
¼ tsp Hing/Asafoetida (Optional but I recommend)
2 tbsp Fresh Coriander Leaves, finely chopped
1-2 tbsp Ghee/Oil
Salt to taste



Grind to Paste:


2-4 Green Chillies
1 inch Ginger
4-5 large or 6-7 medium Garlic flakes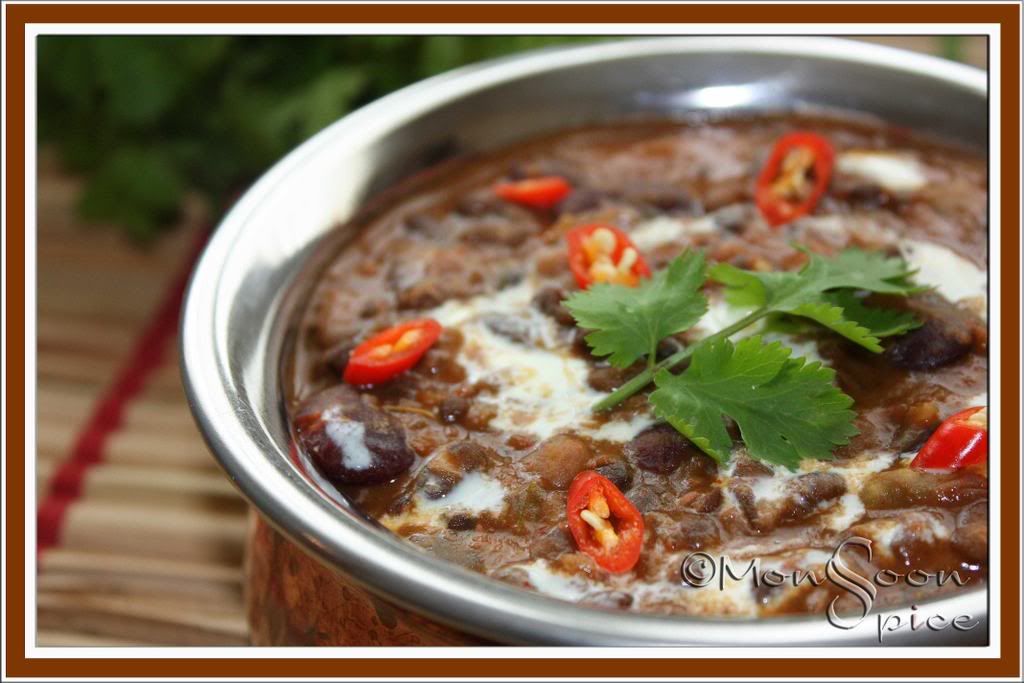 Wash urad dal and channa dal 3-4 times in water till all the impurities are removed. Place it in a heavy bottomed pan or pressure cooker and add about 4-5 cups of water and bring it to boil. Skim the foam formed on surface.
Now add the ground paste of chilli-ginger-garlic, bay leaves, cardamoms, cinnamon stick, and turmeric powder. Cover the lid and let it cook for 60 minutes, stirring in between, till the lentils falls apart. If using pressure cooker cook for 20-25 minutes or 4-5 whistles. Let the pressure be released before you open the pressure cooker lid.
Heat ghee/oil in a pan and add jeera and hing. When jeera starts to sizzle and turn golden red shade, add finely chopped onion and sauté till it turns golden brown, about 2-3 mins. Add finely chopped tomatoes or pureed tomatoes and cook for about 5 minutes in medium flame till the oil separates from the mixture.
To this add chilli powder, salt to taste, cooked lentils and mashed red kidney beans. Add about a cup of water to the pan in which lentils are cooked to deglaze it and mix this water to the gravy. Mix in the cream and let the whole gravy simmer for at least 15 minutes for all the flavours to blend well. Add little more water if needed but make sure that the gravy is thick and not runny. At this stage you can also add dash of lime/lemon juice needed.
Serve this delicious creamy Maa Di Dal, garnished with finely chopped coriander leaves and a dash of ghee if needed, with any Roties or Chapatti and enjoy. And yes, it tastes better when served next day.
---
Addition of Hing is optional but recommended.
To cut down the cooking time, you can soak whole Urad dal in water overnight or for 4-5 hours.
Replace cream with yogurt for healthy option.