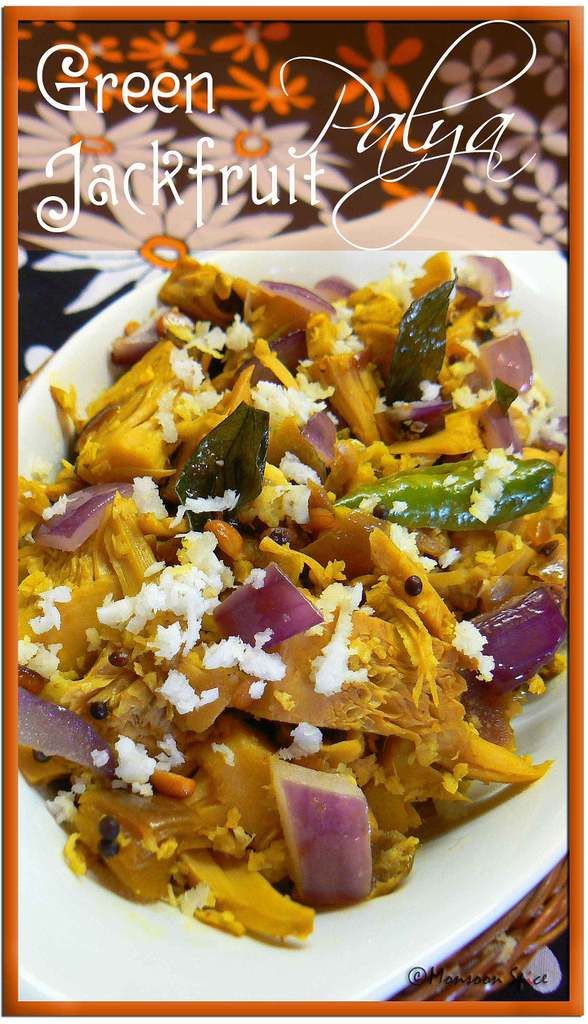 There are times when I come back from work and wonder "What will I blog about today?" Suddenly I feel I have nothing left to write and panic strikes me. Just the thought of running out of blog contents is one horrifying experience for me.

But usually everything turns out all right when I reach home and read the comments on my current and previous posts (yeah, yeah… I do read my archived posts and comments), I get ideas and often inspiration to write my next post. But today here I am sitting cross legged with my lappy on my lap and staring blankly at one of the photos I took last week and I have nothing write about it!!! I have lot to share about this particular recipe which takes me down the memory lane whenever I cook it but I just can't seem to put it into words. I can think about it but I simply can't seem to write about it.
Yeah, this is one of those days where I don't see any 'bloggable' (hell, that's not even a word!!!) thoughts to share with you all. This is one of those days where I would like you to write to me about your thoughts about my blog. While going through all those comments I couldn't help but wonder why people visit my blog? Is it because of all that lengthy prefaces (I seriously can't imagine people reading my rants), or recipes (hmm…most likely as I am still getting few recipe requests), or photos (really?), or god knows what (that will be really interesting thing to know)!!! I would love to know why you visit Monsoon Spice, what makes you spend your precious time going through my posts? What is it that makes you come back again and go though my posts (hopefully if you are not put off by my rants and lengthy posts). So tell me whatever you want to say… I am all ears ;)
Here is the recipe for

Gujje Palya/Tender Jackfruit Stir Fry

which is one of my childhood favourites. Gujje is a Tulu word for Tender Jackfruit which is often used in South Canara in cooking savoury dishes. My all time favourite is Gujje Kodhel and Gujje Palya. Me and my siblings would always end up having competition as who got highest number of 'eyes' which are nothing but tender jackfruit seeds. This stir fry is one of best example of delicious Udupi-Mangalorean cuisine as very ingredients are used to bring out the true taste of this sticky vegetable/fruit. This almost bland tasting tender jackfruit transforms into delicious side dish or simple snack when cooked with crunchy red onion with enough heat from green chillies. I used canned tender Jackfruits here which tasted really good but it tastes best when cooked with fresh ones.
---
Gujje Palya

(Tender Jackfruit Stir Fry)
Prep Time: 5 mins (When using canned ones)
Cooking Time: 15 mins
Serves: 2-4
---
Ingredients:
3-4 cups fresh or 1 can Tender Jackfruit, drained and rinsed


1 medium Red Onion, finely chopped


1 large gooseberry sized Tamarind Pulp (Adjust as per taste. Use only if you are using fresh tender jack fruit)


2-3 Green Chillies, slit (adjust acc to taste)




½ tsp Turmeric Powder




½ tbsp Jaggery (adjust acc to taste)




¼ cup fresh/frozen Coconut




Salt to taste




For Tempering:
1 tsp Black Mustard Seeds


1 tsp Urad Dal




2 tsp Channa Dal




¼ tsp Hing/Asafoetida




1-2 Dry Red Chillies, halved




Few Curry Leaves




1 tbsp Oil, preferably Coconut Oil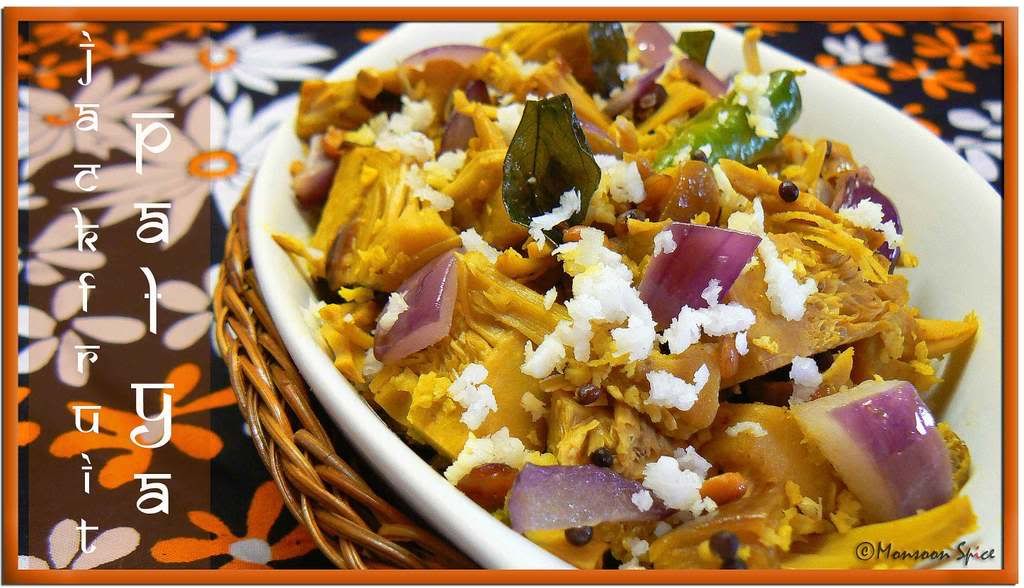 Method:
Chop washed canned young jackfruit pieces into small pieces (about ½ cm slices) and keep them aside. If using fresh ones, then cut them into big chunks and cook them covered with little salt , turmeic powder, tamarind pulp, jaggery and 1-1½ cup of water till tender. It will take around 10-15 mins if using pressure cooker and little longer if cooking in a vessel. Once they are cooked and cool enough to handle, cut them into ½ cm slices and keep aside.
Heat oil in a pan and add mustard seeds. When they start to pop and splutter, add channa dal, urad dal, broken red chillies and hing. Sauté it till dals turn golden brown.
Now add chopped onions, curry leaves and slit green chillies. Sauté it for a minute or two till onion turn transluscent.
Now add chopped tender jackfruit, turmeric powder, jaggery and salt to taste and mix well. Add ½ cup of water and cover and cook for about 10-12 mins till all the flavours blend well and jack fruit is cooked properly. Make sure to check in between so that the Palya doesn't stick to the bottom of pan.
Cook uncovered for another 2-3 minutes till all the water is evaporated. Switch off the gas and mix in fresh/frozen coconut. Serve it hot with Rosematta Rice or any rice of your choice or Chapatti or simply serve it as a snack and enjoy.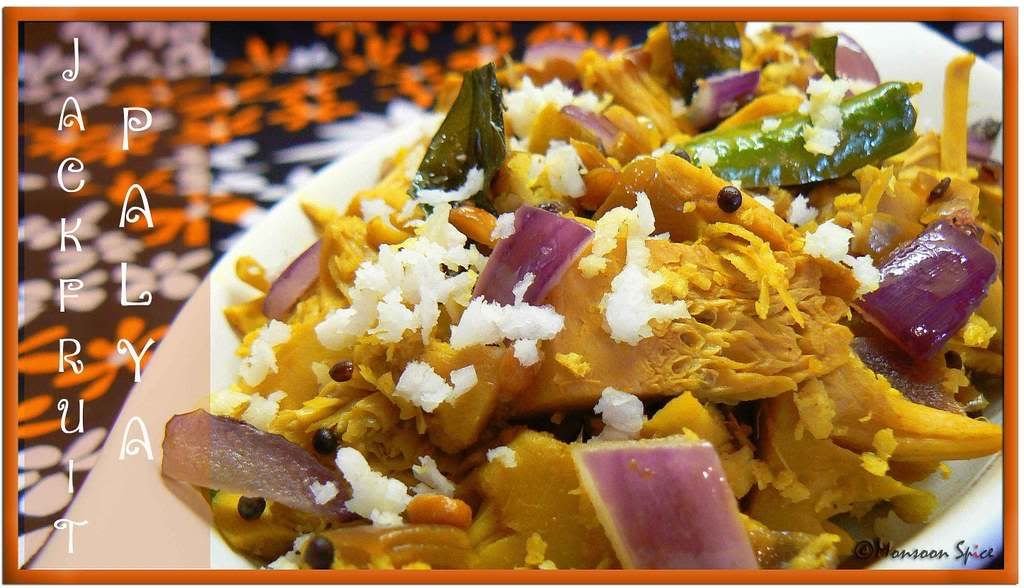 ---
Reminder: WBB-Summer Feast
For this edition of WBB, your challenge is to cook anything with summer fruits and vegetables. Yes, the theme is
WBB-Summer Feast
. Go to your town/city's Farmer's Market and pick fresh season's produce and make your favourite breakfast or brunch and join in the Summer Feast.
Deadline: 31st July, 2008
Please go through the guidelines and include all the required information in your post and mail when sending me your entry. Don't forget to add Your Name, Your Blog Name, Name of the Dish you cooked, Perm Link of the entry, Perm Link of original recipe along with the gorgeous Photo of final dish.
Click Here
or on the logo to find out more information on this event.