So many things we never got to do
So many conversations we never got through
I feel lost and empty now
Every day I ask, how?
I could feel nothing when you died
I felt I wanted to run and hide
Run and hide cause I felt blind
Peace and and clarity I couldn't find
They say when you die your soul just flies away
I wanted to chase your soul, so for another day you could just come and stay
You were my Grams, you taught me how to stand on my own
Now that you're gone, I feel as though I can't do it alone
I've tried so hard to see things through and become the person you wanted me to be
Sometimes it's just so hard being me
I'd give anything if I could just talk to you once more
To see you walk through the door
and tell me that everything was going to be alright for sure
When I look into the sky I picture you staring down
Which is why I have no reason to frown
All the things you taught me, all the songs we use to sing
Now you're gliding under God's precious wings
I hope He's taking good care of you because now you're in His place
I hope all your worries and all your fears have left your face
I never got so say goodbye that was the worst part
But I know that when you left secretly you said goodbye to my heart
So when I lay myself into bed tonight
I know you'll always be there to hold me tight.
- Jonathan P. Lanier
It seems like August is the cruellest month after all. At one moment the sun was smiling at me, and next moment he went behind the dark cloud leaving me in complete darkness… Losing a loved one is tough enough and losing two in two week's time seems like some kind of cosmic joke. Little did I know I will lose my Doddappa and only two weeks later I was to suffer another loss… My maternal grandmother passed away this weekend leaving behind wonderful memories and pain of not being able to say my last goodbye to her.

Last year soon after my wedding she was diagnosed with Cancer which slowly drained all her energy and strength. All of us felt scared, helpless and angry and it was impossible to imagine our own life without her. With all sort of advancement in technology and medicine, I still wonder why there is no cure for cancer. Perhaps someday there will be an inoculation for cancer. For a person who has not spent even single day of her life lying on bed after sunrise, last few months had been too painful for her. When you see your loved one failing, looking ill, having no appetite, unable to walk steadily, losing weight and you are told that treatment isn't working, you can get a pretty clear picture of what is going to happen. Even then letting go is not easy. We Hindus believe in life after death and we will see our loved ones again on the other side. But death seems so final when it is a loved one and you are emotional. Ajji left this world on a very auspicious day surrounded by her family. Realising how much pain and suffering she had endured, we gave her permission to leave us. I know deep in my heart that she is at peace now and she will continue to be with us from where ever she is.
I am dedicating new series

'Recipes from Ajji's Kitchen'

where I'll be sharing the recipes which are passed from one generation to next. These are the recipes which I learnt directly from Ajji and from my Amma and aunts who in turn learnt it from my Grandma. Simple recipes cooked using few ingredients which not only tastes good but also has many health benefits. One such recipe is Tambli/Tambuli is a coconut and yogurt based curry often served in summer. There is no cooking involved when making Tambli and is usually served as cold curry with hot rice. This cooling Tambli is very popular dish back at home during peak Indian Summers which always worked its magic. Different ingredients like gooseberry, kokum, onion, garlic, ginger etc are used depending on one's taste.
One of my favorite Tambli is Brahmi Tambli. Brahmi, Thyme Leaved Gratiola, has been used since ancient time as a tonic for improving memory. In the gurukuls of ancient India there was the practice to regularly administer Brahmi to young students to help them learn sacred hymns.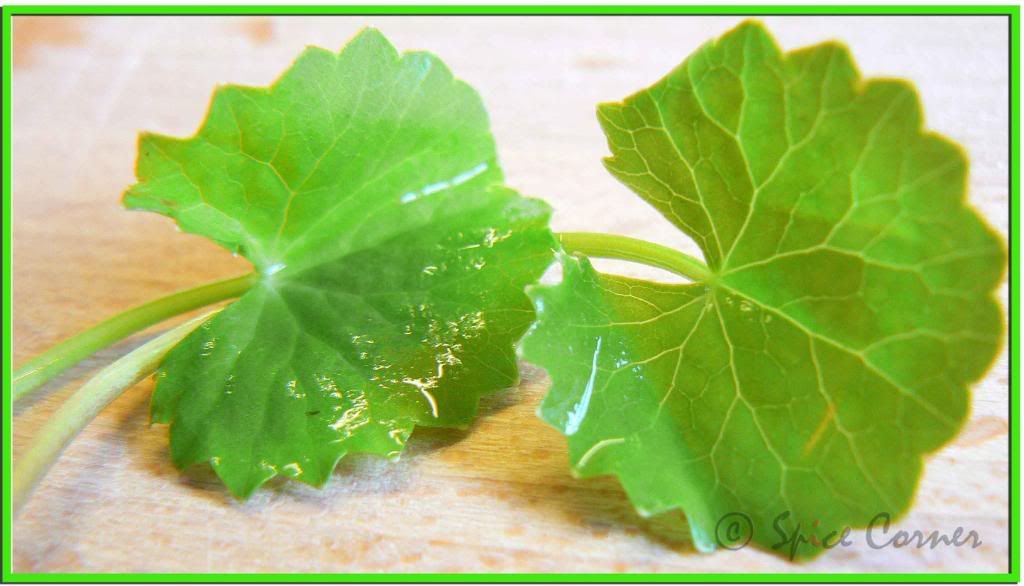 Brahmi
---
Brahmi Tambli
Prep Time: 10-15 mins
Cooking Time: -
Serves: 3-4
---
Ingredients:
One small bunch of Brahmi Leaves
¼ cup Coconut, fresh/frozen
1½-2 cups Yogurt
1 Green Chilli
1 tsp Ginger
½ tsp Jeera/Cumin Seeds (Optional)
Salt to taste



For Tempering:


½ tsp Mustard
1 Dry Red Chilli
Few Curry Leaves
1 tsp Oil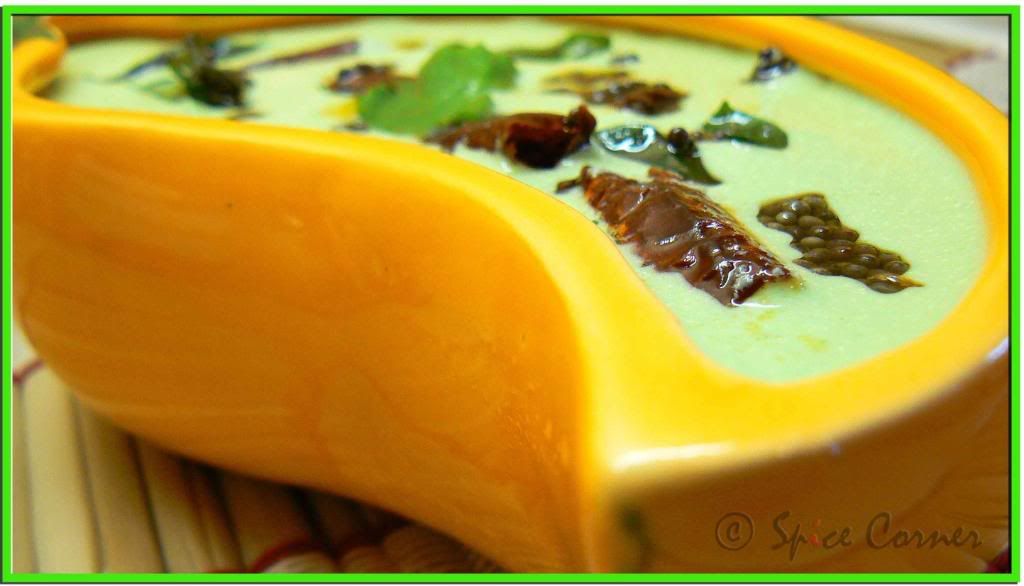 Method:
Grind brahmi leaves, coconut, green chilli, ginger, salt to taste and jeera to smooth paste in a food processor using little yogurt at a time. Add little water if needed.
Heat oil in a pan and add mustard, broken red chilli and curry leaves. When mustard starts to pop and sputter transfer it to Tambli and mix well.
Keep Tambli refrigerated till needed and serve it cold with rice and pickle.


---
Did You Know?




B

itter and astringent in taste and light and slightly hot in effect, Brahmi is a pacifier of all the three doshas - mainly kapha and vata. Although people in India, especially ayurvedic physicians, knew about Brahmi's benefits thousands of years ago, modern research on it was conducted recently by the central Drug Research Institute, Lucknow. The trails have resulted in establishing that this long treasured herb, besides possessing antioxidant properties, also has the amazing ability to facilitate learning and enhance memory and concentration.


A

yurvedic tests describe Brahmi as medhya, a medicine that braces the mind to carry cognitive functions and intellectual pursuits. But ancient authors seem to believe that the healing effects of Brahmi extend far beyond mind and brain. Brahmi is not only a memory-booster and intellect-promoting herb; it is also a tranquilliser, a muscle relaxant, an anti-convulsant, a blood purifier, and an anti-pyretic, carminative and digestive agent.


T

hough Brahmi is beneficial for maintaining the tridoshic balance, ayurvedic physicians believe it to be the drug of choice for counteracting the vitiated vata dosha — the factor which governs the nervous system,


B

rahmi is known for its salutary effect in anxiety, depression, hypertension, sleeplessness, mental retardation, insanity and hysteria. Acharya Chakradutta has written that Brahmi is beneficial in all types of epilepsy. Ancient texts describe the use of Brahmi in a number of other disorders like biliousness, ulcers, splenomegaly, asthma, skin diseases and in general and senile debility.


B

rahmi enhances the mind's ability to learn and concentrate. As it simultaneously calms and invigorates the mind, it is a very good medicine for reducing the effects of stress and nervous anxiety. It also helps maintain the clarity of thought and has proved effective in treating ADD (Attention Deficit Disorder) in hyperactive children, and age-related mental disorders in old persons.

(Source:
www.ayurvediccure.com)
---
Brahmi Tambli served with Rosematta Rice, Mago Pickle and
Majjige Menasu