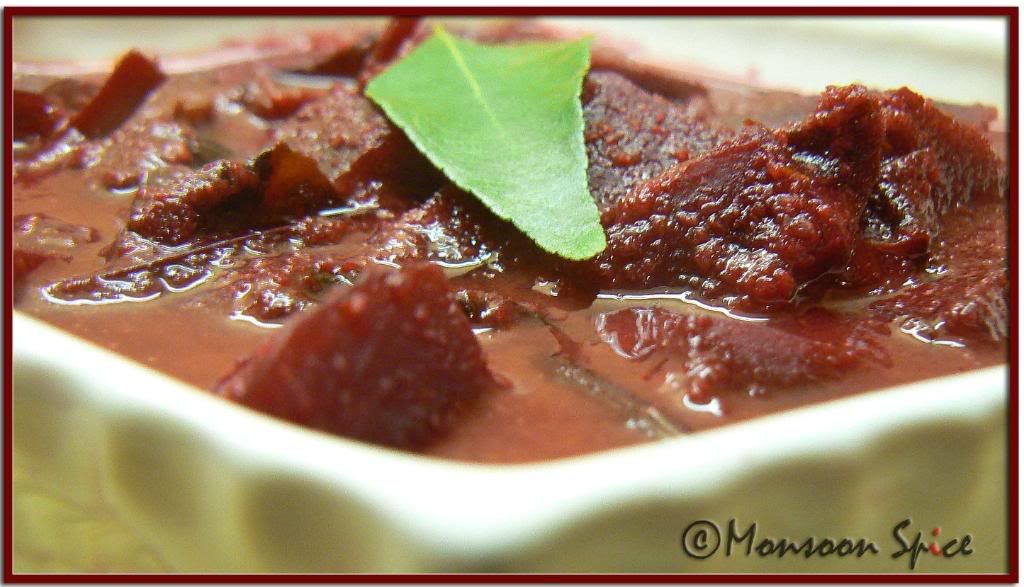 Beet Kodhel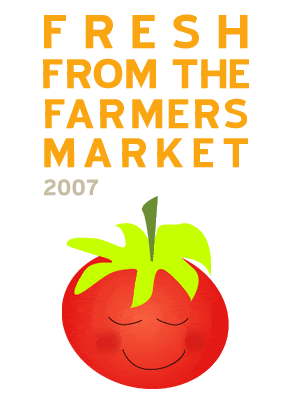 After gruesome days in office at last Krish and I decided to take a day off and packed our bags for our long weekend trip to Wales. Unlike Krish who did his masters in beautiful welsh university; it was my first encounter with majestic Welsh mountains and sea shores. My knowledge about Wales was limited to some unpronounceable names of places (I literally choke whenever I try to pronounce few place names in Welsh... Can you say
Llanfairpwllgwyngyllgogerychwyrndrobwllllantysiliogogogoch
, allegedly the world's longest name), The Prince of Wales (both the man and the most popular local pub names), gorgeous country sides, Welsh flag which featured a red dragon against green and white and few nasty welsh jokes. We spent three days driving along precariously winding, narrow Welsh roads enjoying the fresh air and lush green country sides, melodious Celtic language of locals in pubs and exploring walking paths in high mountains. At times, it felt as if I was in dream land. It was the much needed break for us which we enjoyed to the fullest. I even started coming to grips with some Welsh names (oh no!!! not the one I mentioned above) and some road signs (Allan means Exit ;).
On a way back to home, we found few tables set near a farm land with few vegetables laid down. We being ultimate foodies couldn't resist the temptation of buying fresh produce from farm. There were few bags of flat beans, box of cherry tomatoes which were the sweetest tomatoes I have ever tasted till now, a big marrow and gorgeous beetroots with greens. First thing I picked was the luscious beets because in my part of the world it's not easy to get fresh beets with beautiful leaves. And moreover, I knew what I wanted to cook, my childhood favorite, Beetroot Kodhel with Beet Greens. Kodhel is a Mangalorean curry prepared by cooking in creamy coconut gravy spiced with hot red chillies and few spices. The ingredients used are minimal yet gives a rich look and taste to the curry. The gorgeous beets and beet greens gives bright red colour to the gravy and it is the reason why Beetroot Kodhel is every kids favorite. The sweetness of beets is well balanced with the spiciness of red chillies and aromatic coriander and cumin seeds take our taste bud through unforgettable journey. The recipe I am posting here is
Kundapur
version of Kodhel.

Print This Recipe
---
Beetroot Kodhel with Leaves

Prep Time: 15-20 mins
Cooking Time: 15-20 mins
Serves: 3-4
---
Ingredients:


3-4 medium Beet roots with Greens
1 marble sized Tamarind Pulp
1 small piece of Jaggery
4-6 Dry Red Chillies (preferably Byadagi)
1½ tbsp Coriander Seeds
1 tsp Jeera/Cumin Seeds
½ tbsp Urad Dal
1 small Onion, peeled and quartered
1-1¼ Grated Coconut, fresh/frozen
Salt to taste



For Tempering:


1 tsp Mustard Seeds
1 Dry Red Chilli
Few Curry Leaves
1 tbsp Oil (preferably Coconut Oil)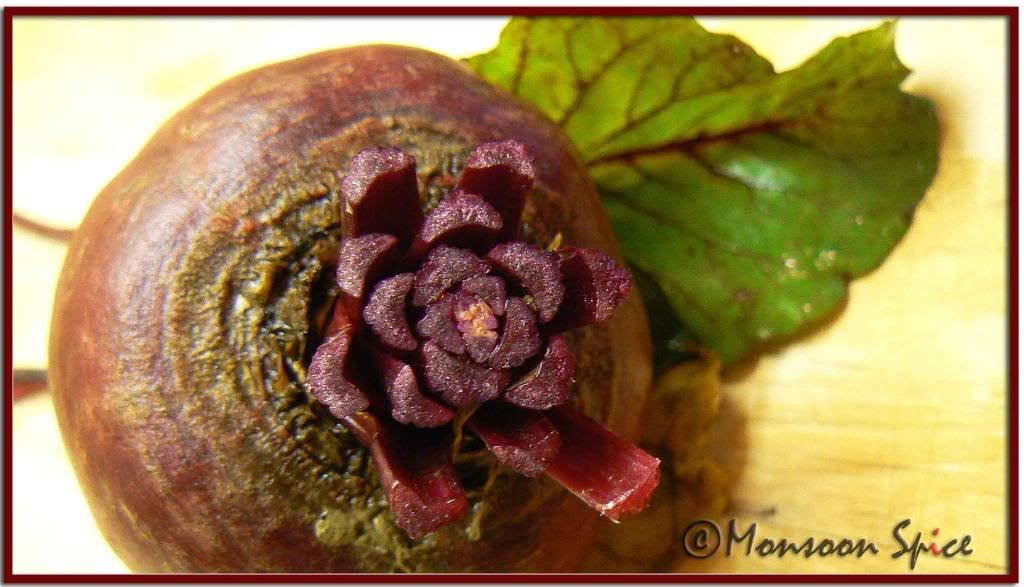 Gorgeous Beets with Greens
Method:
Wash and clean the beetroots and greens. Peel beetroots and dice them into 1 inch squares. Chop beet green stems and greens into 1 inch pieces.
Place beetroot pieces and stems in a deep bottomed pan and pour enough water till all the pieces are immersed in water. Add salt, jaggery and tamarind pulp and cook the beets in medium flame for 15 minutes.
In a meanwhile, dry roast red chillies, coriander seeds, jeera and urad dal for around 1 minute on a medium flame till you get a nice aroma.
Grind these roasted spices with grated coconut and onion with little water to very smooth paste.
Add this ground masala and beet greens to the cooked beetroots and mix well. Cook this for another 15 minutes over a low-medium flame till the gravy starts to boil and thicken.
For tempering, heat oil in a pan and add red chilli, mustard seeds and curry leaves in that order and transfer the tadka to the gravy when mustard starts to pop and splutter. Mix well and serve this delicious Kodhel with streamed rice, or idli or dosas.
Beet Kodhel
---
Did You Know?
The Romans considered beetroot an aphrodisiac (it's rich in the mineral boron which is important in the production of human sex hormones). The belief persists to this day that if a man and a woman eat from the same beetroot, they will fall in love (with each other, presumably.)
Beetroot contains betaine, a substance that relaxes the mind and is used to treat depression. It also contains trytophan (also found in chocolate!) which contributes to a sense of well being.
Betanins, a substance obtained from beetroot, are used industrially as red food colourants – e.g. to improve the colour of tomato paste, sauces, jams and ice cream.
Cooked beetroot is a great source of folate that can protect you against high blood pressure, Alzheimer's and dementia.
Beetroot is virtually fat free and low in calories. It has an extremely low GL which means it's converted into sugars very slowly which helps to keep blood sugar levels stable.
(Source: Lovebeetroot.co.uk)